Latest Arsenal signing Martin Odegaard has revealed that the Arsenal player he idolized while growingup as a kid is former Arsenal midfielder, Cesc Fabregas. The young midfielder recently signed for the Gunners on loan from Spanish La Liga giants Real Madrid last summer and will remain at the North London club till at least the end of the season.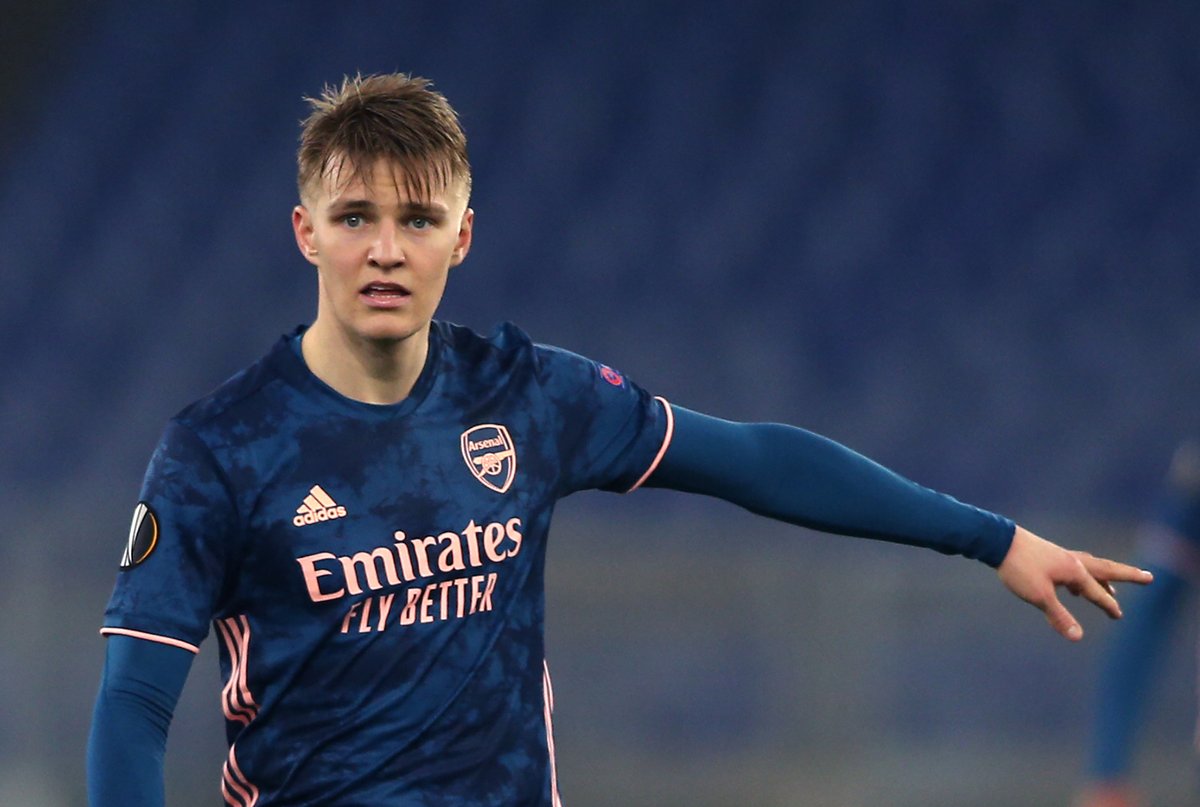 Arsenal and Real Madrid were locked in negotiations for the player for a few weeks as they only arrived at an agreement at the closing stages of the winter transfer window which was shut at the end of January. The Norwegian international player has since revealed that he is very excited to have completed the transfer which he longed for since returning from his previous loan spell at Real Madrid's rivals.Speaking to Arsenal's official website, Odegaard said he used to watch all the games with his friends as they squared up at a local viewing center to watch their favorite players play. He said he feels happy
that he is finally going to play in the English Premier League, the league he referred to as "really big".
About Arsenal's style of play, the midfielder said the fact that he loves how the Gunners play football is
one of the reasons he chose to sign for the London club. He was then quizzed about former Arsenal
players where he revealed that he used to watch a couple of the Gunners' past stars who played a big
part in former manager Arsene Wenger's reign at the club, but declared that his favorite player of them
all was Cesc Fabregas.
He added that Fabregas was a stylish player who was fun to watch, always knew how to control the
game, used to assist his former Arsenal teammates occasionally, and also had some goal-scoring abilities
as well.