Premier League legend Cesc Fabregas has praised West Brom defender BranislavIvanovic and the impact he had on the Chelsea team during his time at the club. Ivanovic was praised by Cesc Fabregas who named the veteran Serbian national team player in his dream Arsenal and Chelsea XI.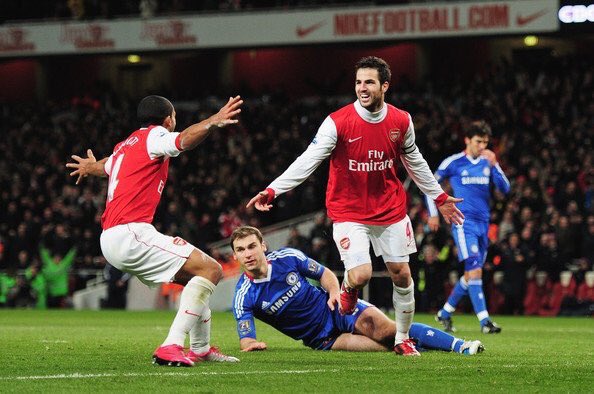 Cesc Fabregas waxed lyrical about Ivanovic in a chat with BT Sports. According to him,Ivanovic was a warrior. Fabregas said he could have opted for ex-Arsenal right-backs Lauren and BacarySagna but he had to pick the Serbian who could play in any position in addition to the fact that he always produce the goods.
Ivanovic was the recipient of the winning goal for Chelsea in their first Europa League final. He scored the winner as Chelsea beat Benfica 2-1 to win the 2012/13 Europa League title. The Blues added another Europa League title by beating London rivals Arsenal 4-1 in the 2019 Europa League final.
Apart from the Europa League title, Ivanovic also won the three Premier League titles, three FA Cup titles, one League Cup title and one Champions League title during his time at Chelsea.
Cesc Fabregas and Ivanovic shared the same dressing room at Chelsea for several years before the latter left the club for Zenit St. Petersburg in January 2017.
Ivanovic, 37, signed for West Brom on a free transfer last summer after he ended his three-and-a-half year deal at Russian Premier League outfit Zenit St. Petersburg.
The Serbian has made 15 appearances for the Baggies in all competitions this season including 13 games in the Premier League but he was not able to save the team from relegation. West Brom have suffered relegation from the Premier League after one season in the division. The relegation was confirmed following the 3-1 defeat at Arsenal penultimate weekend.